Challenges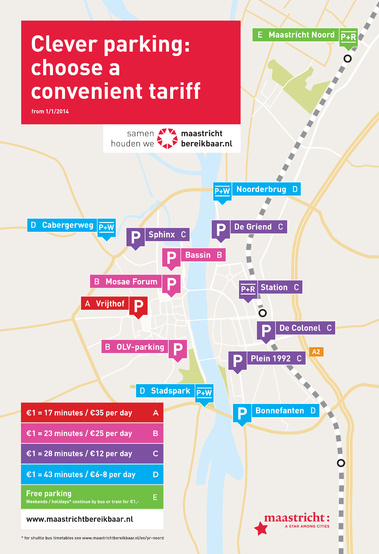 Operating the company in a sustainable manner and disseminating the relevance to society present their own challenges: it is not simple to ensure that the data is reliable, comparable and to maintain an overview in a sea of data. We are convinced that in the longer-term, the benefits by far outweigh the drawbacks.
Opportunities
Recognition of our social involvement.
Improvement of our reputation.
Prevention of disputes with third parties.
Finding and binding employees and customers.
Advantage in tendering procedures.
More collaboration opportunities.
Stimulates innovation.
Better risk management.
Contributes to long-term welfare and prosperity.

Higher shareholder value and lower cost of capital.

Cost savings: lower energy costs, less absence due to illness, efficient operating activities.
A sound and visible CSR policy supports our commitment towards a sustainable operating result.
Threats
Q-Park pays a great deal of attention to the manageability of strategic, operational and financial risks of the CSR policy. Risk assessments are addressed in the company contingency plan and the procedures for accounting, HRM and marketing. These internal documents also contain clear guidelines, processes and protocols for prevention of and for dealing with operational risks. These include CSR risks regarding pollution, employee satisfaction and safety. The main threats are:
Reputation risk
Security risk
Integrity risk
The materiality matrix shows which aspects have the greatest influence on Q-Park's strategy and results. Q-Park's risk profile describes how we manage these risks. For more information on this topic, please refer to our financial Annual report 2013.