Sustainable choices
We are pleased with the progress of our CSR policy. This is our first sustainability report with external verification by Lloyd's Register Nederland B.V. (operating under the name LRQA). Executive board and senior management remuneration now has an added dimension due to the addition of measurable CSR processes and results.
In 2013, Q-Park again rose in the Dutch Ministry of Economic Affairs Transparency Benchmark ranking. We are now in 45th position.
We have reduced our CO2 footprint per parking space and we have developed a compact business model to create insight into our financial and sustainable value creation including their consequences.
Q-Park closed the year with a reasonable result and, with this, has created a good foundation for the coming years. We are also satisfied with the EUR 742.2 million turnover as well as the EUR 185.2 million operational result before taxes and depreciation.
In constructive consultation with the shareholders we have assessed the sustainability of the hybrid structure of our company for the longer term. The parking company (Opco) and the real estate company (Propco) each have their own activities and revenue model. The internal Opco-Propco split we have decided on offers many opportunities for the future.
There are many more acquisition opportunities for the real estate company such as expansion in countries and other urban areas. For the parking company there are growth opportunities in the expansion of parking services and innovative parking solutions, and improvements in return due to the economies of scale.
The internal split requires a different leadership. In 2013, we announced that the CEO Ward Vleugels will retire in 2014. He is leaving behind a company that can enter this new phase with confidence. The new direction is good for the company and will contribute to the required focus.
CSR in strategy and policy
The internal split will also increase transparency in CSR matters. Q-Park has made sustainability and corporate social responsibility part of its strategy and policy. We have adjusted our remuneration policy so that non-financial aspects get the attention and focus they deserve. Our organisation management is now more focused on a compact set of financial and non-financial performance indicators. We are well aware that in economically difficult times the financial component often dominates.
CSR investments, such as in LED lighting or sustainable climate control components, have their positive impact in the longer term. In the current economic climate, we are regularly forced to allow the short-term to prevail. That is a dilemma we face and one of which we are fully aware.
Contribution to quality of life
Despite this problem, we hold on to our understanding that innovative parking solutions and differentiated pricing strategies, as we offer them, contribute to sustainability and to the quality of life of the city. We keep the dialogue on this issue open with the municipalities where we are located, in the ten European countries, in which we operate. And we are pleased to report that we are making progress, as transpires from the growing number of target cities that are opting for a Total City Concept.
We see many opportunities in offering up-to-date information to car drivers about vacant parking spaces and parking fees. For this reason we are investing in an information-oriented project that will provide us with up-to-date information about the parking facilities. We can then pass on this information via internet or dynamic information signs in the city.
Another success is the emergence of the BREEAM In Use standard for parking facilities, to which we were a contributor. Sustainable construction in this sector is therefore a considerable step closer.
Materiality
This year we have asked our stakeholders to inform us about the topics we should cover in our annual report. We are grateful to them for their efforts to familiarise themselves with our sector. The outcome (see materiality) gives us good insight into whether and where we can make adjustments. It also tells us that our choice to publish an integrated annual report in 2015 is correct.
For the time being, the economic component is discussed in the financial Annual report. The material aspects 'employment practices' and 'integrity' are now covered separately in the GRI Overview. We will integrate these issues in our Quintessence policy, so that this paves the way for bringing the reports and results matrices closer together.
Q-Park stands for quality in parking, even when it comes to the sustainable choices we make. Our quality philosophy remains intact, we have the right people in house to fulfil these promises, and the best locations. This offers ample opportunity to continue to grow strongly for a successful future. We would like to thank everyone who has shown their confidence in us during the past year and who has contributed to where Q-Park now stands.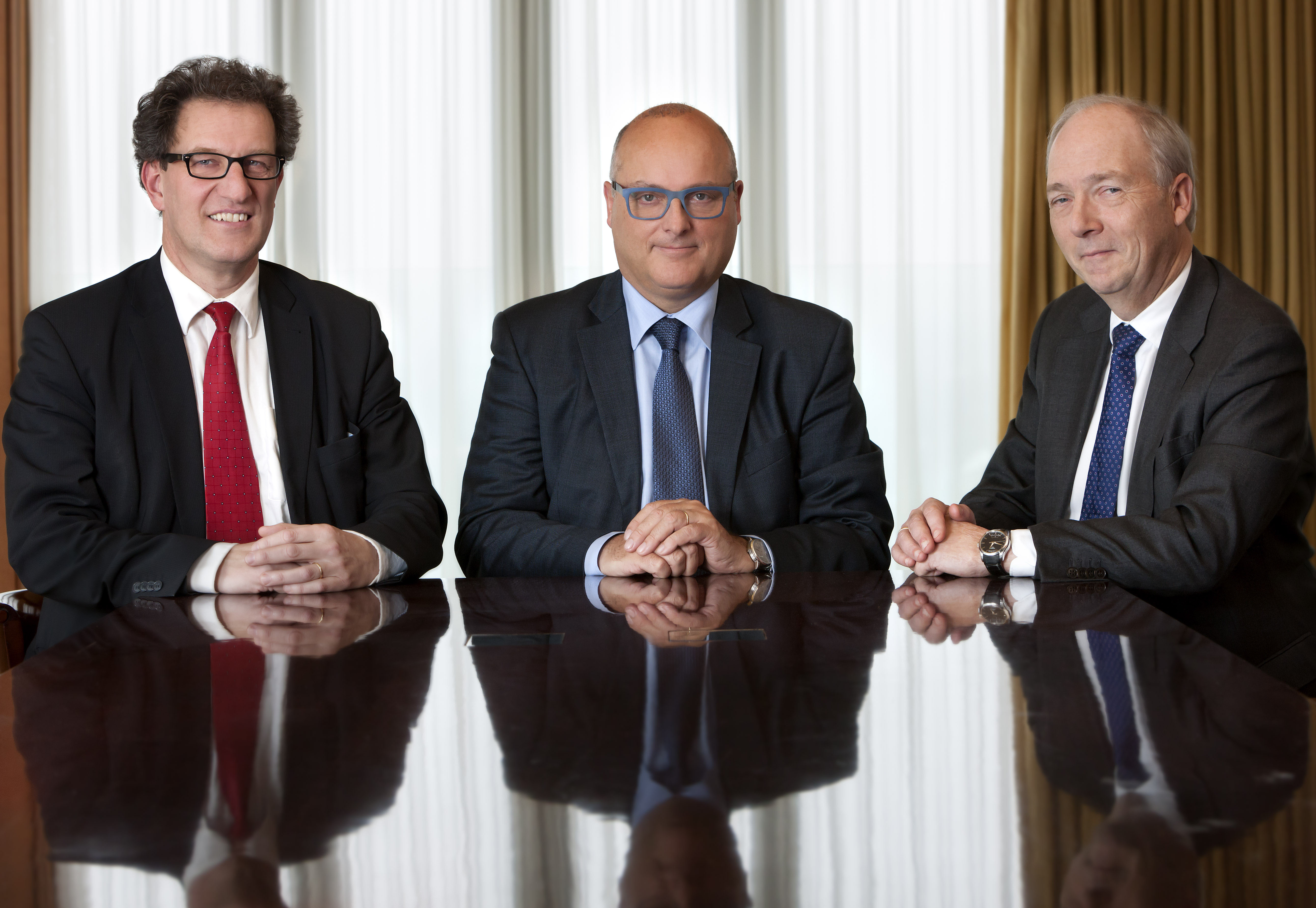 Executive board
Ward Vleugels - CEO
Theo Thuis - COO
Rob Vroom - CFO
Maastricht, Friday the 21st of March 2014