Profile
Core activities
Q-Park is an international investment property company, focused on value development by providing high-quality services in purpose built parking facilities and off-street parking at strategic locations. Q-Park's activities focus on investing in property and providing services related to parking at A-locations: in or near multifunctional inner-city areas, at public transport interchanges and at hospitals.
Q-Park does business with a long-term perspective and from a solid financial basis. Q-Park owns and operates parking facilities. The operational company's activities encompass some 6,000 rent, lease and management contracts.
By applying innovative technology and by working together with public parties, Q-Park offers sustainable, efficient, profitable and customer-friendly parking solutions.
Vision
Q-Park aims to be the most preferred and recommended parking partner at strategic locations in North-West Europe, based on quality, operational excellence, customer satisfaction and sustainable financial performance.
Mission
Q-Park enhances quality of life by providing clean and safe parking facilities, based on the pillars of convenience, reliability and hospitality.
Quality brand
In the first place, customers choose a parking location close to or on the route to their final destination. Additionally, quality is of overriding importance for their choice. Q-Park responds to this with the promise 'Quality in parking'.

Quality aspects that play a major role for customers are:
Enough and well-organised space to park
Value for money
Safety and security
Clean and tidy
Q-Park is mindful of these customer quality requirements. We have established a strong and recognisable quality brand. Our customers know what they can expect from a Q-Park parking facility. We invest in design, development and renovation of car parks. All our effective products and services meet the needs and wishes of our customers. The key aspect in this is the optimum service provided by our committed employees. Our four core values – customer focus, quality focus, team work and results – guide them. In addition, due to the strength of our brand, we are an attractive party for (potential) partners.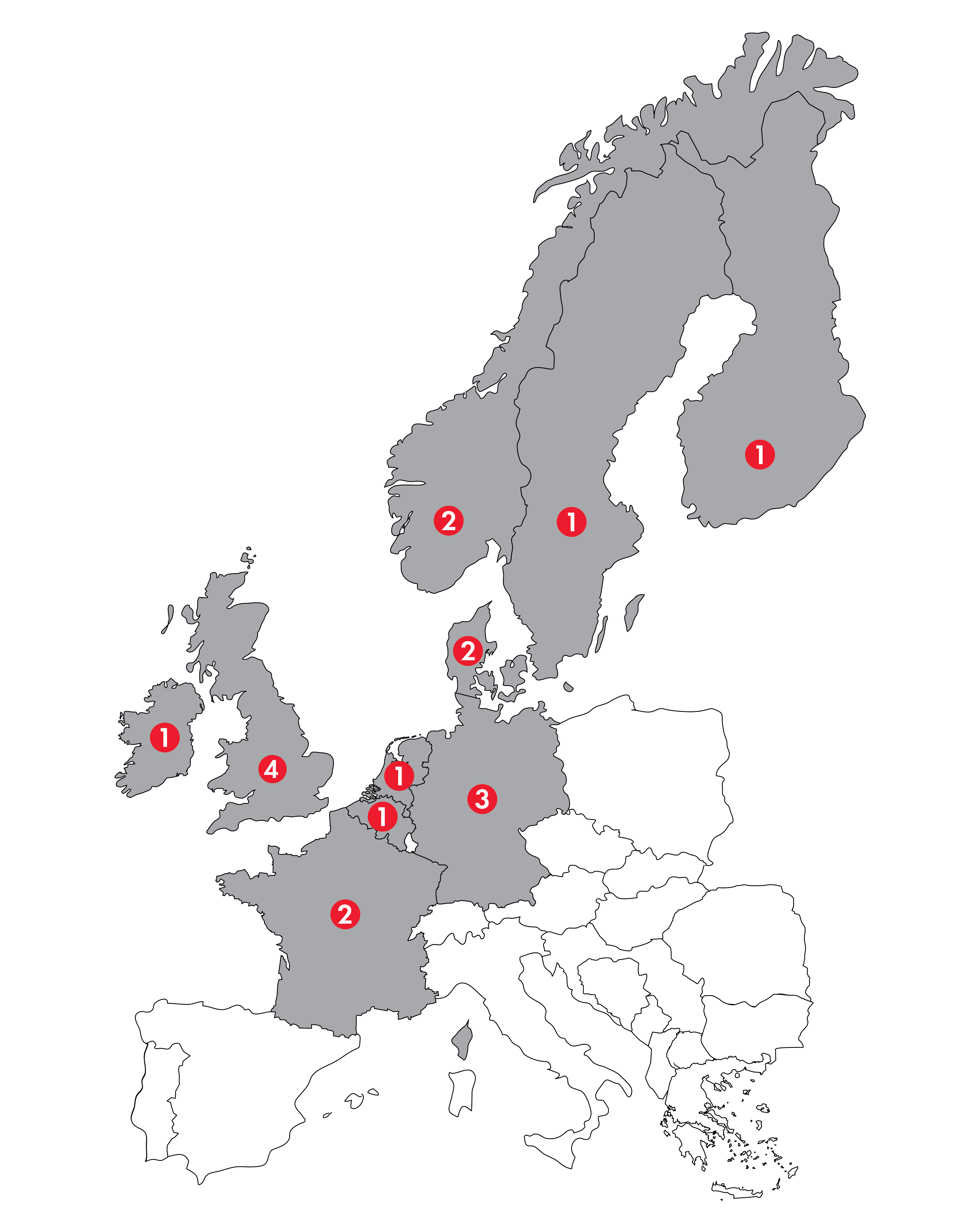 Market position
In the space of just 15 years, Q-Park has become a leading player in the field of paid parking in Europe. We offer about 800,000 parking spaces in ten stable North-West European countries. In five of these we are indisputably the market leader.
We expressly distinguish ourselves in quality but not in size. Our choice for a business model based on quality appears to be successful.
We demonstrate that effective paid parking makes an economic, social and societal contribution to a city, and that a positive parking experience contributes to how people enjoy their visit, journey, shopping afternoon or commute.
Investment profile
Q-Park's activities, owning and operating parking facilities, provide long-term stable cash flows, and earnings growth that surpasses inflation. The European Association for Investors in Non-listed Real Estate Vehicles (INREV) describes Q-Park as a Core-plus fund (a fund with a low risk profile that invests in real estate and generates a stable income). This makes Q-Park an interesting company for investors with a long-term strategy.
Shareholders
Q-Park is owned by a group shareholders mainly consisting of institutional investors including pension funds and insurance companies, most of which are Dutch. Within this group there is no single party dominant interest and there are no individual dependencies between the shareholders.
In consultation with our shareholders we have split our hybrid company internally in 2013 for greater transparency. With this we are responding to the new trend in the financial world of improving the benchmarking of investment categories. We want to promote the parking company and the real estate company in the various market segments; we see a clear contemporary policy strategy for each division.